Oh, let's throw ourselves into the hedonistic optimism of gardening gear for 2021 and, maybe (just maybe), a return to something resembling normalcy?
It is likely? Probably not.
But at least gardening is a proven Pandemic Approved Hobby(TM)! Let's get shopping!
How lovely are these?
These feature a Beech wood handle with stainless steel blades. The neat thing about these is the variable locking locations for task-specific blade depth. Wide open is for larger pruning. In tight is for deadheading and precision work. Rich has already purchased these for me this Christmas so I'll be sure to share my thoughts of them in action… I'm so excited!
Opinel is a French company known for its knives (we've ordered both the No. 6 and the No. 8 for family members to great acclaim) so the blades on these ought to be top notch. I'm curious about the hand feel, but even more excited about the adjustable blade settings.
Perfect for your veg-loving gardener who is still pining for the days of vine ripened tomatoes.
This is a great, easy, but terribly helpful tool for anyone who utilizes Square Foot Gardening principles. Plus, it won't warp if its left out in the rain, unlike my homemade versions!
As someone who has needed cloches to keep the bunnies at bay, this item appeals to me so much! Instead of having to purchase multiple smaller cloches for each plant, this allows you to protect a whole bunch at one time because this unit is a whopping 22″ x 45″! Plus it has legs built in that help anchor and stake it into the dirt- a feature many cloches don't have.
Unique Garden/Plant Stakes (prices vary)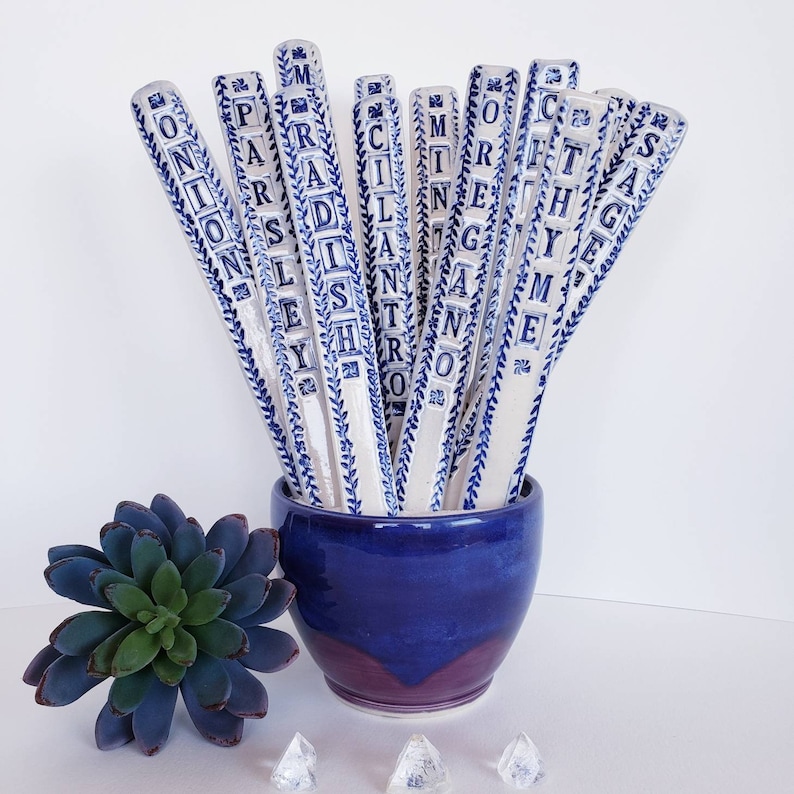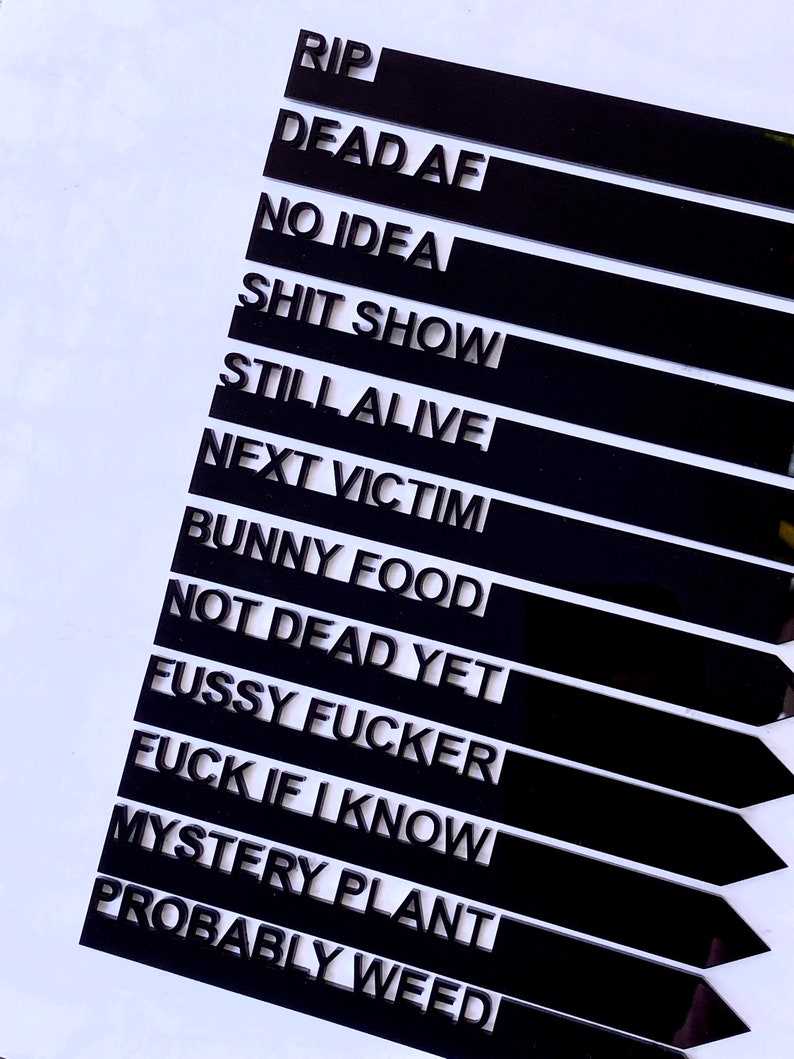 Etsy is a really great place to find some quirky (here), cute (here), classy (here), hilarious (here) and modern (here) plant stakes- and there are SO MANY to choose from! Plus you get to support a small business!

These are super for both novice and experienced seed starters alike. The bonus is that there is no plastic involved and these will last for ages. I particularly like the smaller footprint of these trays- great for folks who are just looking to grow a few things, rather than full flats of tomatoes. (Here's another option with a larger footprint.)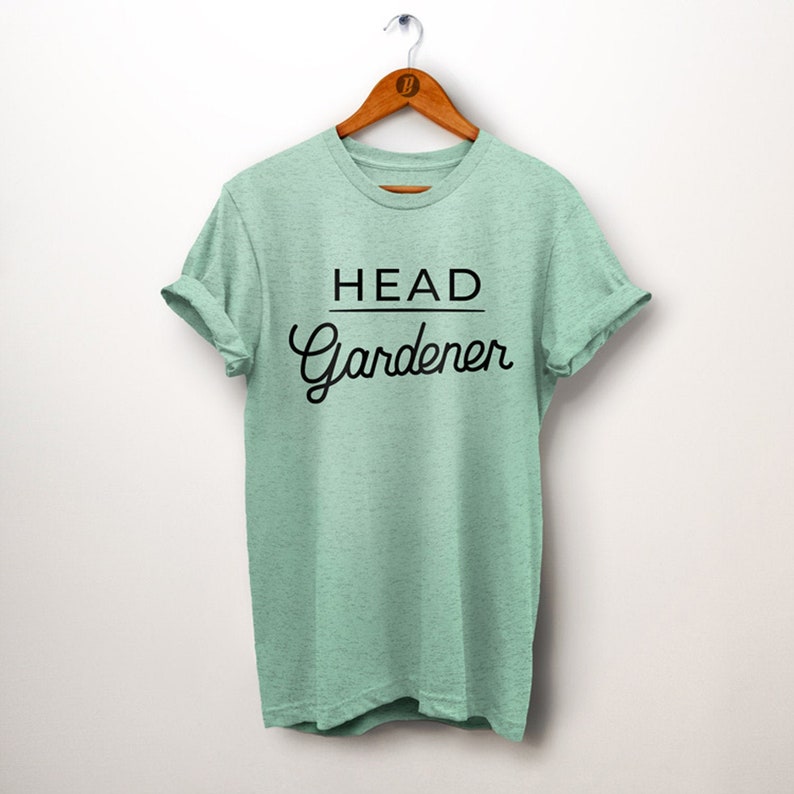 I love me a good gardening t-shirt, but its even better if it comes with the swagger of being the Head Gardener.
I am super envious of any of you who have water hook ups near your gardens! Wouldn't this be such a handy thing for both washing tools and pots, and cleaning up between tasks?
An adorable puzzle to both brighten a winter day and delight the succulent and cactus lover in your life.
Lastly, I'll give a call back to previously featured items that I still think warrant inclusion on the list because they are just that good:
Haws Watering Cans (I usually buy mine through Amazon, but I don't see any available right now, but whatever you do, stick with the metal ones- they'll last a lifetime)
(especially the hand hoes)- these are super great, affordable tools that will last ages (as opposed to most of the Big Box store items that will fail in a few years) and are a super gift for new, aspiring gardeners who are looking to get a bit more serious.

Sun Protection (Shirts via Land's End, Hats via Outdoor Research)- Its super important for everyone to protect themselves from nasty UV rays out there. What better way to do it than with style that doesn't need reapplication!?
Other great options include memberships to local gardens/arboretums, gift certificates to seed sellers, or gift certificates for online gardening classes/conferences!