I believe I mentioned this experiment in my seed selections & Veg garden plans post earlier this year…
My ongoing attempt to find greens that I can grow in my conditions, the most notable change to how I tend to do things is that I'm growing said greens in both the Potager and the Veg Garden proper. The Potager gets a fair bit more morning shade than the Veg Garden, so it will be interesting to see if one site does better than the other. Experiments! I love them! I shall call this one The Great Greens Experiment of 2020. As I mentioned before, the new varieties will include Agretti, Watercress, Amaranth, and New Zealand Spinach.
I've never grown any of these varieties and I'm readying myself for sowing and planting (I know, I know, its only February and we've lot a loooong way to go, but a gal's go to have something do to!)
The Agretti seeds, apparently, have a very short viability period so I'm starting them now- for fear of further minimizing their already low (30%) germination rate. I do have some perennial flower seeds already started (the ones with 30+ days to germination), so there's no harm getting these going as well since there's room under the grow lights.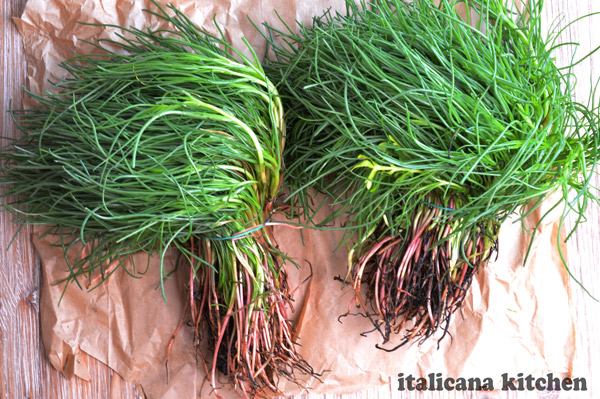 I've had around about 30% germination so far, but there are still a few seeds just starting to sprout so we'll see where we end up in a few week's time!
Once I have actual plants, there shouldn't be too much issue as to where the go in the garden. Obviously my plan to divide them between the Veg Garden and the Potager will entirely depend on what sort of number of seedlings I get. If I don't have much, I'm inclined to put it in the Veg Garden where it'll get more sun and more protection.
The Amaranth and New Zealand Spinach should be relatively straightforward to start and plant. Thank goodness!
The Watercress, however, is proving to be a bit of a conundrum. Starting these seeds, aside from a bit of soaking overnight beforehand, is again, straightforward. Its the planting of the seedlings that's where I'm stuck. I've been told, by a number of different sources, that this plant will still happily grow as an annual (which it would have to be here in Zone 4) in plain old soil kept reasonably damp, as in, not planted in water as it naturally grows. This advice was from an English gardener, but we have similar average rainfall so it might be solid advice. Then again, much of what I'm reading online from other trusted US-based sources claims you simply MUST grow them in standing water.
So who is right? If I get good germination and have a lot of plants, I just might try growing these in a number of conditions: directly in our Potager dirt, in a raised bed in the Veg Garden, and then in a large terracotta pot set in a deep tray of water (and/or if I can rig something up, possibly a floating tray of them in our rainwater collection trough).
I'll confess to being excited for both the challenge of growing these plants and eating them. We've had such abysmal luck with greens, so with any luck we'll have enough success with at least one of these to eat a few home-grown salads this year!