Rewilding is a progressive approach to conservation. It's about letting nature take care of itself, enabling natural processes to shape land and sea, repair damaged ecosystems and restore degraded landscapes. Through rewilding, wildlife's natural rhythms create wilder, more biodiverse habitats.
This word seems to be a bit of a catchphrase amongst the hip and trendy of the gardening world lately. I've heard it bandied about on a number of podcasts (Roots, Wings, and Other things specifically) and a few British based blogs.
I suspect it has much to do with a book called Wilding: Returning Nature to our Farm by Isabella Tree. I do prefer the Author's definition to to the one above: "Rewilding is restoration by letting go, allowing nature to take the driving seat." There are no goals, no targets, no species or specifics to drive the plan. The plan is, rather, not having one. This lack of a plan had had its brightest star in the Knepp Castle Estate, home to the author and her husband.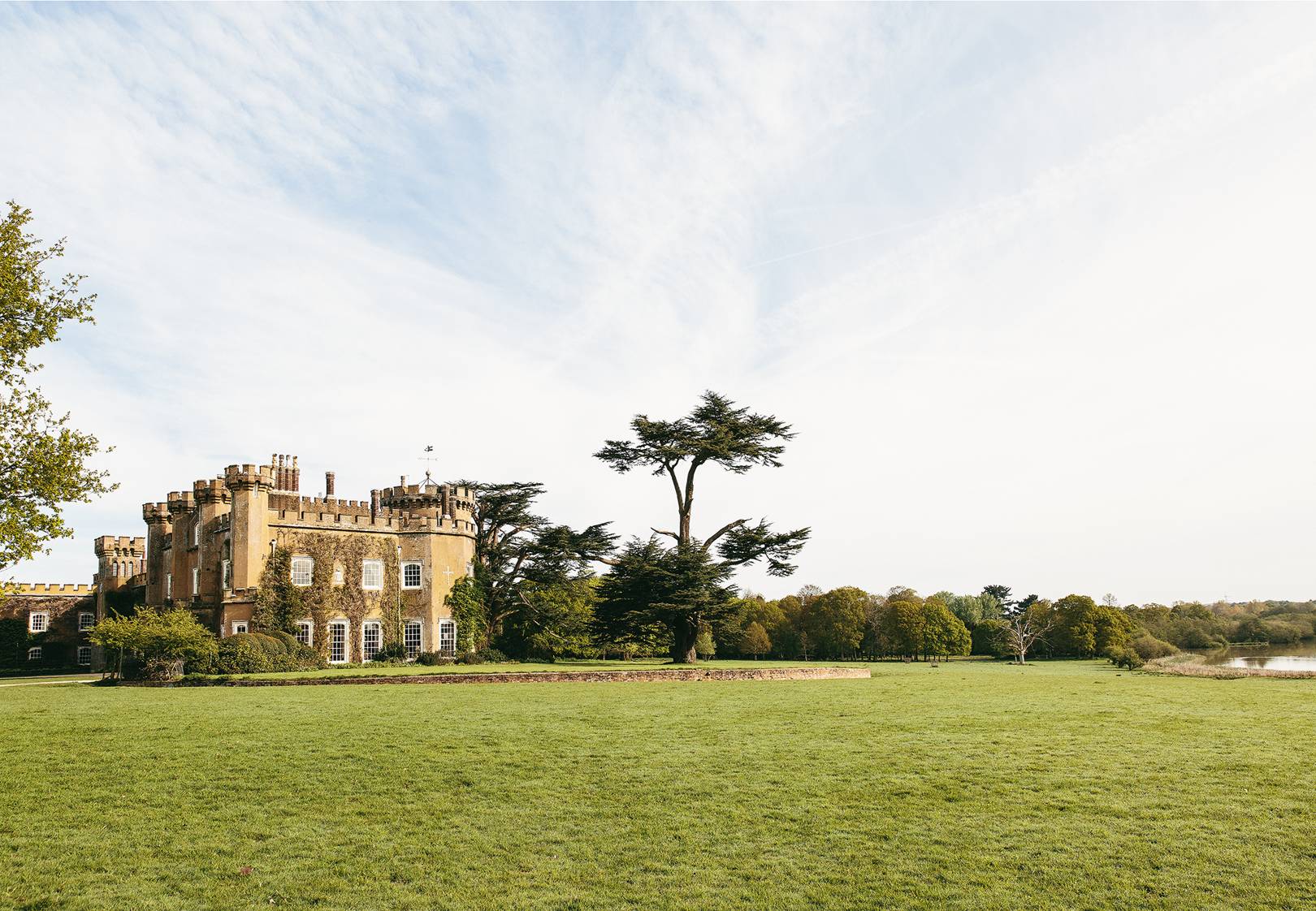 Now, a key aspect of their rewilding plan is the introduction of large herbivores to these lands in order to keep succession at bay. This is only practical at larger acreage, but it is a  fascinating way to 'manage' one's land.
Our own attempts at rewilding have been much smaller in scale (roughly 2 acres) and contains no herbivores, save the smattering of deer that pass through nightly. But what we have done is let nature take back this space at her own pace and in her own way. Of course our hand is still evident on this section of land- from the paths we mow through it to the trees and shrubs we planted on it and the birdhouses we've placed within it. But aside from that, we've given it over to nature completely.
BEFORE: September 2014, when we first saw the house and land
This gently sloping hillside (right) was the first to be handed back to nature. When we moved in it was already September and mowing wasn't a priority. When spring arrived I couldn't bear the thought of spending that much time on a riding mower or the giant swath of boring, mundane, featureless grass. We chose, instead, to plant a few native trees and shrubs to add interest and habitat and to only mow paths to make it easier to traverse.
AFTER:
My Dad hated it! He would jokingly offered/threaten to mow it for us when I was away at work. I think it gave my Mother-In-Law hives to see that much shaggy and unkempt lawn. But quickly it became far more interesting than neglected lawn- to us at least.
Now, five years on, we have volunteer White Pine, birch, oak, and maple seedlings along with wild black raspberry brambles, Common Milkweed, assorted Goldenrod, Spotted Bee Balm, wild Achillea, Indian Paintbrushes, Ohio Spiderwort, Verbascum, and Calico Asters. All amongst countless grasses and sedges. None of which we planted. It is astounding.
We do plan to do a few small controlled burns early in the spring for the next few years. It is the easiest way to rejuvenate the space while dealing with the biomass in an appropriate way. We will methodically work through the space, clearing small spaces at a time and only after temperatures have warmed enough for hibernating creatures to move out.
I'm so excited to see what these burns will bring. We may decide to sow some mesic prairie mix over the burned areas to boost blooms, but then again we may just wait to see what grows naturally. Perhaps a bit of both.
The newest section of rewilded land has only been fallow for 1 year, though the two before it the farmer tending it had it in a loose hay mixture and wasn't ever sprayed with fertilizers or pesticides/herbicides.
This slice is rather featureless, situated the furthest from the house and the closest to the road. It is flat and open, but we plan to add in a windbreak-shelterbelt full of native shrubs that will both help with drifting snow and be a magnet for animals. Hopefully with the coming years and existing seed bank from the hillside, this area's transformation will be a rapid one.
In any event, I'd certainly recommend the book to anyone interested in these sorts of things. At the very least it provides a new view on conservation and land management with some thoughtful insight into the subconscious views and feelings we all have about what land should look like or be used for versus what Nature wants. Wilding: Returning Nature to our Farm by Isabella Tree
I would love to hear your tales of rewilding if you have them!