I'm always excited/interested to see the plans and designs that are released ahead of Chelsea. Partly because its a sneak peak into the show, partly because its a great insight into the mind of the designers, and partly because its just so exciting!
This year there are a few that read as "standard" show gardens. I mean this in the best possible way- they fit the bill, they hold to the brief, they are trying to stick to the formula. I get it and I would probably do the same were I ever (inexplicably) given a crack at Chelsea. Then there are the gardens that are clearly designed by seasoned Chelsea pros. These are the ones that break the mold, try new and ambitious things, and create gardens you desperately wish you could levitate into your own garden.
I'm interested in the M&G Garden, designed by Andy Sturgeon.This just doesn't look like a show garden at all and it is so exciting. I can't wait to see how it is translated into a plot and those trees all look huge- this one will be fascinating to see the behind-the-scenes building.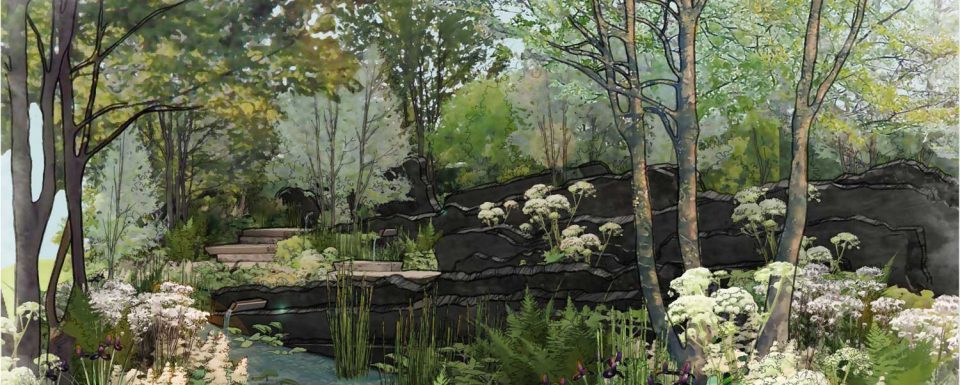 The Morgan Stanley Garden, designed by Chris Beardshaw is one I could see myself trying to lift into my own space. The interplay of paving and water and the way the trees are playing with the boxwood balls and modern structure look like a really successful design. I would very much like to enjoy a cocktail here!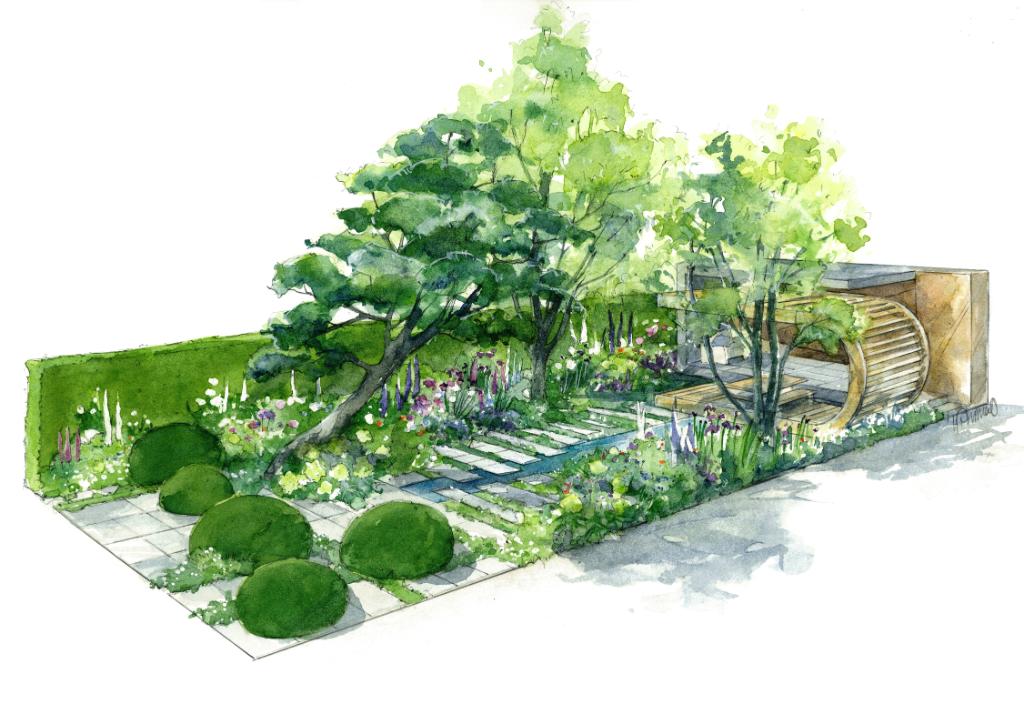 The Welcome to Yorkshire Garden, designed by Mark Gregory looks amazing and is well in keeping with last year's fantastic entry. I'm always excited to see these grand-plan gardens that aim to capture a specific place… the stone and water plans are stunning and I can't wait to see it come together.
Jo Thompson is designing the Wedgwood garden this year and while the sketch leaves me more than a bit cold I've no doubt the actual garden will be spectacular, as is Jo's way. She rarely gets it wrong at Chelsea and the source material (Wedgewood's Eturia Works Village) should be quite interesting.
Have you checked out the Chelsea designs? Which are you most excited about?