Last year, the potager installation was much more of a priority than actual plant planning for the potager. That explains why this was the view the majority of the year. Oof.
More open holes than is strictly helpful or good looking. But hey! At least we finished the install and got it all mulched! And the chive corners, winter savory and thyme are in and growing along nicely. Its not all bad!
I'm hoping that this next year will have better results, but that means I need to get to planning now. There are two items of focus. One is that this whole shebang really needs a focal point or centerpiece. Flowers and plants alone aren't enough to give it the presence or gravitas it needs. The second is that I need to better utilize the growing space and mix it up to keep it more interesting. I'll cover that second part in another post.
Today I'm going to try to figure out what to place in the center to make the space sing.
Do I place a plinth and planter with annual plants?
Its certainly a classic combination, and for good reason. The issue here is that it would have to be an iron planter/urn to deal with the freezing temperatures, which will be super, super heavy. Meaning the plinth would also have to be extra robust and possibly need a poured concrete footer. I'm not up for that sort of back-breaking hauling and placing. But it would be pretty.
Along the same lines would be some sort of statue or 'stone' obelisk. It is a classical choice and we do have a few items of traditional statuary in our garden, so it wouldn't feel out of place. The trick is finding a statue that you like but isn't somehow trying to convince the world that you have a second Venus de Milo just hanging about in your garden (this is my own personal bias, if you are into these you do you!). This is the bit I've long struggled with in regards to garden decorations and statues.
Something like these would tick the box, but I'm not 100% sure I'm in love with any of them.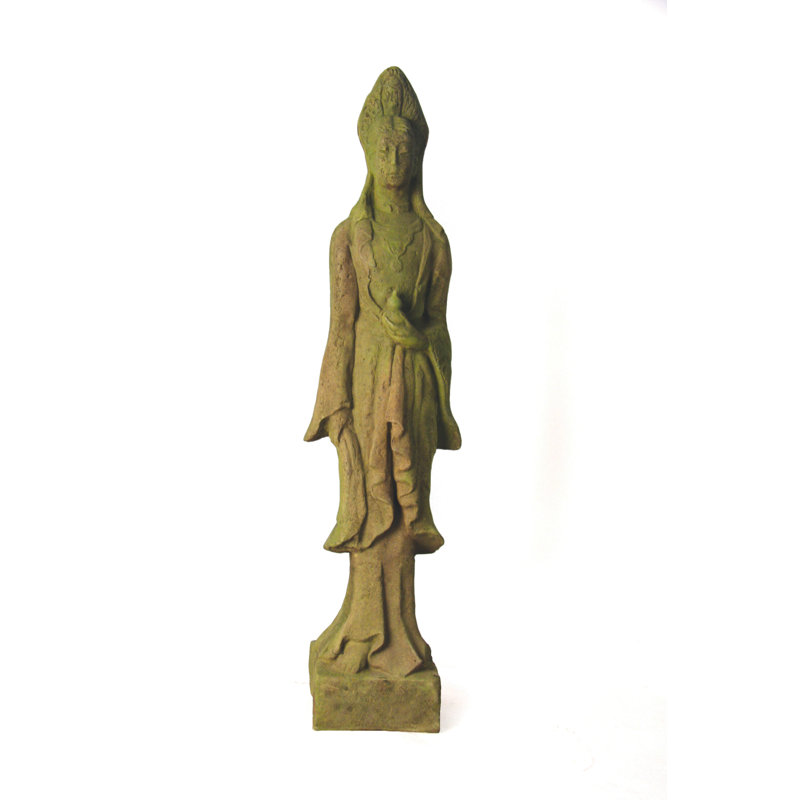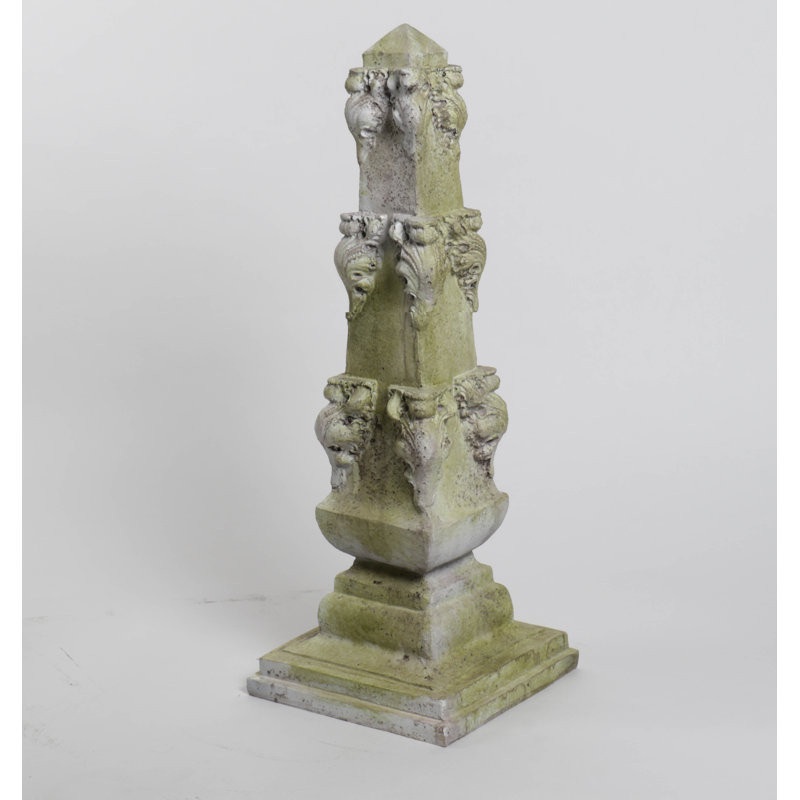 I AM rather fond of this horse, especially up on a plinth, and given that the rest of the statues in our space are animal based, it would fit in well. And my inner pony-loving child would be delighted every time she saw it.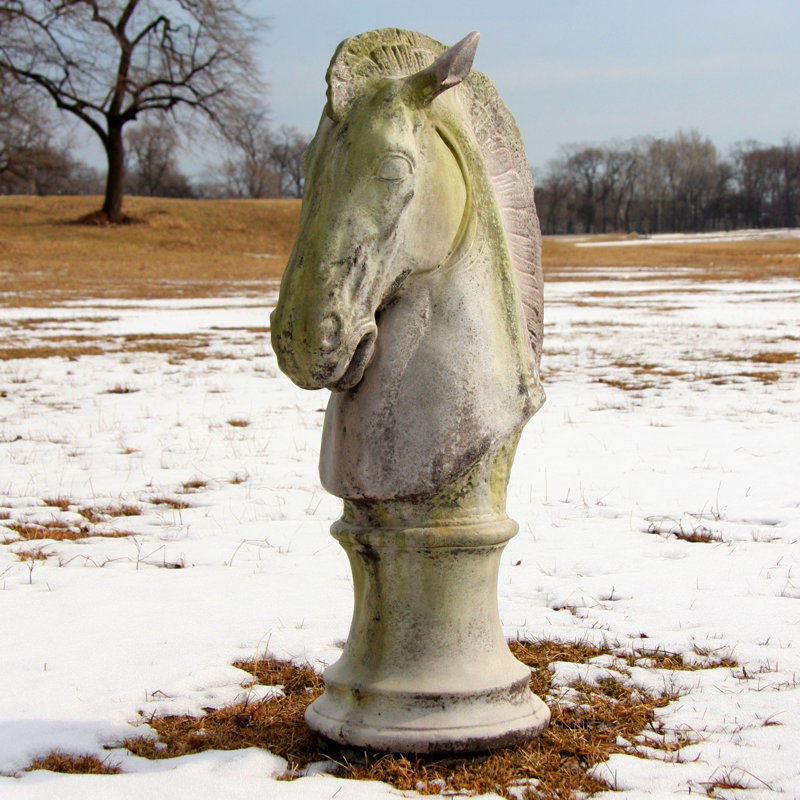 A Japanese stone lantern atop a plinth could be beautiful too, but thematically it just doesn't fit. Perhaps an astrolabe on a plinth? I know Rich would like that very much.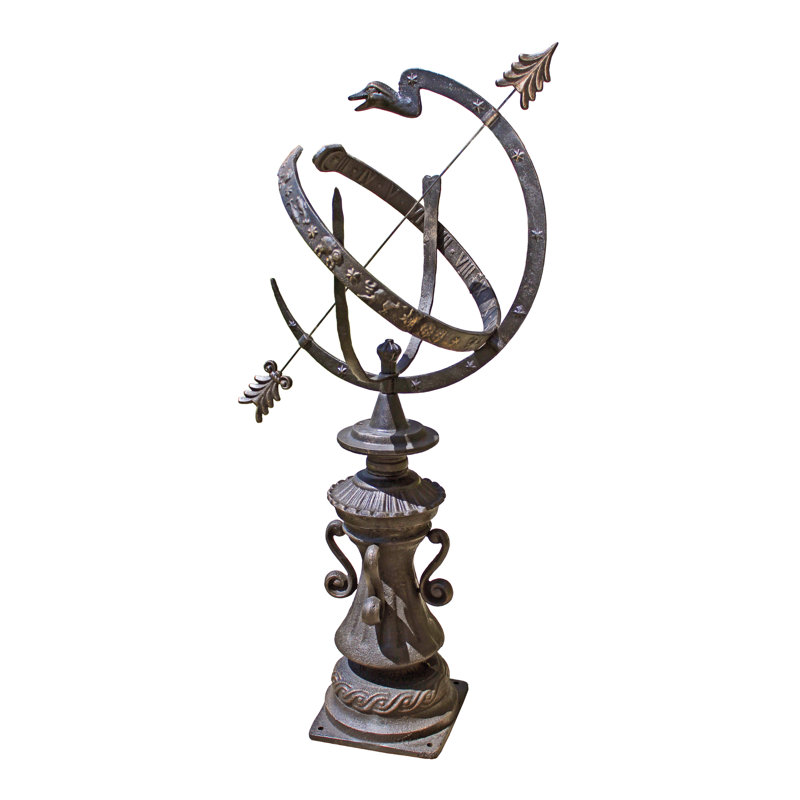 I've considered a topiary or top-grafted standard dwarf tree, but I don't want to shade the greenhouse (or potted fruit trees) or block views too much. An espalier or cordon tree could do the trick, but are nearly impossible to source locally.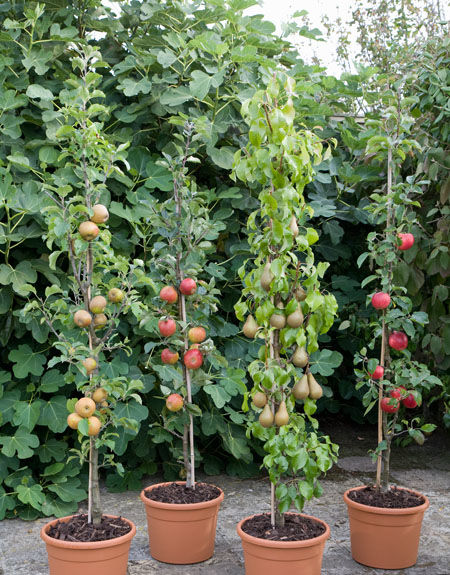 And frankly, even if I could source one, I'm just not in love with how cordon fruit trees look when not a part of a fence or hedge. If that photo above is any indicator, I'll pass.
I could always haul the banana plant down there and give it pride of place, but the idea of schlepping that massive, terrifically heavy pot down there and onto the pea gravel gives me a headache (and a backache) just imaging it. Plus it would most certainly shade the greenhouse and potted fruit trees.
A permanent tuteur or wood obelisk could be the answer, it certainly fits in with the spirit of a potager and would be a practical, permanent focal point. And I could add a clematis or rose to it if I felt so inclined, or even sweet peas. Or nothing at all! These are perfectly lovely, but are all crafted by wood workers. I could task my brother-in law with building something as fancy as these, but that would certainly not be as easy as clicking the "buy" button!
This one from Hayneedle (which I can actually buy) is also quite nice and has a fun yet classical shape.
Something much more traditional would be a wood obelisk, but it somehow the ones available to buy don't feel grand or beautiful enough compared with the custom ones above.
Sigh, what is a gardener to do? So many choices… I suppose I've prattled on long enough about this. Now its time for you lot to chime in: What are your go-to types of garden decor or focal points in a space when a plant can't do the job? And by all means, please weigh in on my options- I'd love to hear what you all think!